Power Local: Clean Energy With a Side of Local Impact
category: Sustainable Living
Inspire is going local! What does that mean? We joined forces with not one, not two, but three wind farms in the Mid-Atlantic to give our members access to localized clean energy that packs a punch. Why? 


Clean power for your community, from your community

At Inspire, we believe in the unmatched power of clean energy from local generators. Not only does localized clean energy create more jobs and boost the economy, it also helps reduce pollution and floods the grid with much-needed renewable energy. Thus, we launched our first-ever 100% clean energy plan supported by local wind farms—Power Local.*

Meet the wind farms

When it comes to clean energy, local is where it's at! Partnering with local power generators like the Twin Ridges, Patton, and Highland North wind farms allows us to source clean energy that has a significant impact on local communities.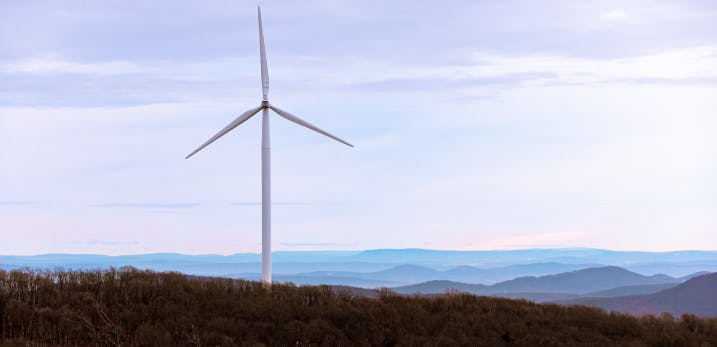 Highland North Wind Park: Sidman, Pennsylvania
Perched on the hills overlooking the Beaverdam Run Reservoir—atop the ruins of an old coal mine—this incredible renewable energy oasis provides a breathtaking vista for local hikers, boaters, and fishing enthusiasts. With 30 sleek wind turbines, it generates enough clean energy to power more than 5,733** homes year-round.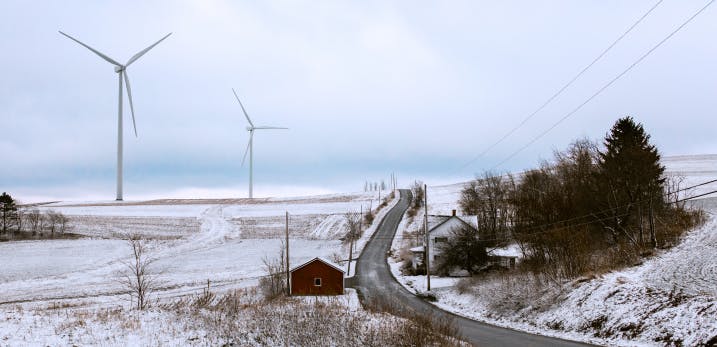 Patton Wind Farm: Patton, Pennsylvania
Nestled in the heart of Pennsylvania's wind belt, amidst sprawling farmland that's bustling with corn and soybean crops, Patton Wind Farm's 15 turbines have the ability to power a whopping 2,049** homes all year.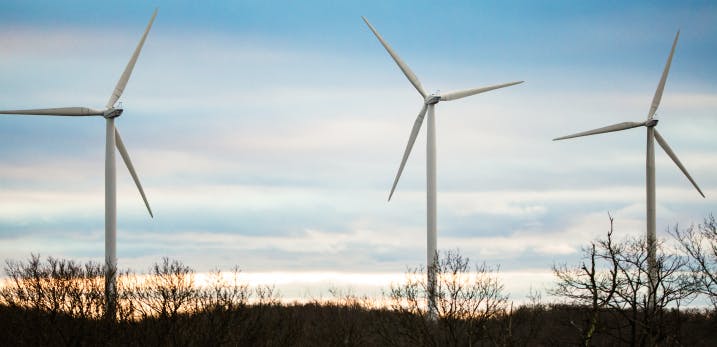 Twin Ridges Wind Farm: Meyersdale, Pennsylvania
Experience the power of nature at Twin Ridges, Pennsylvania's second-largest wind farm. With 68 turbines spanning the rolling hills of Somerset County, it has the ability to generate enough clean energy to power more than 11,136** homes year-round!

Take climate action today to power a brighter world.

The more local your power, the greater impact it has close to home

When energy goes local, the whole community powers up. Our latest clean energy solution, Power Local, has a direct, tangible impact on local communities—providing cleaner air, cleaner jobs, and a greener grid for everyone! But why is local better? Let's break it down.

• A breath of fresh air
High levels of pollution can cause asthma, COPD, pneumonia, and a host of other long-term health problems. With no emissions or harmful pollutants, wind power is the ultimate solution for a healthier planet and a healthier you.

• Local power = local jobs
When energy goes local, so do jobs. The clean energy industry is booming, and it's providing nearly half a million good-paying jobs in manufacturing, construction, and operations. And they can't be offshored or sent out of state! (Source: Clean Power)
• Supercharged economy
Clean energy generators not only improve the health of the planet—they boost the local economy by providing a stable income of $1.5 billion annually for farmers, ranchers, and landowners. Plus, they contribute $1.4 billion in tax payments that fund essential services and improve infrastructure in local communities.
• Greener grid
When clean energy comes from a local generator, it helps increase the total amount of clean energy on the grid–making the entire grid greener. That's how we power a brighter world, together.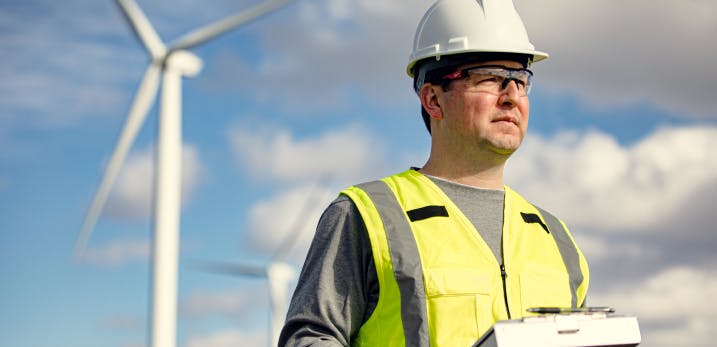 In Pennsylvania alone, the clean energy sector provides nearly 8,800 lucrative jobs. These jobs can't be offshored, so they'll remain in the Keystone State. (Source: Clean Power)
The clean energy plan that goes beyond saving the planet

Power Local is more than just a clean energy plan. It's a way to make a positive impact on your community and the environment. By teaming up with local wind farms, Inspire is providing a solution that not only reduces pollution and floods the grid with renewable energy but also creates local jobs, boosts the economy, and improves infrastructure. With Power Local, you can power up your home and your community. So take the first step toward a brighter future and sign up for Power Local today.
*Inspire ensures 100% of your electricity consumption is sourced from renewable energy generation facilities or otherwise paired with Renewable Energy Certificates ("RECs") from renewable generation facilities like wind, solar, or low-impact hydro located in the U.S., with at least 50% of your electricity consumption sourced from wind power generation facilities located in Pennsylvania.

**Estimated using EIA 2021 average electricity per household and 2023 Inspire's % of P50 site forecasted annual electricity generation in 2023. 
Don't worry about climate change— do something about it.
Our clean energy plans are the easiest way to reduce your home's carbon footprint.
Switch to clean energy
→
We're on a mission to transform the way people access clean energy and accelerate a net-zero carbon future.
Learn more about Inspire →
Explore more
Recent Posts
Top Articles